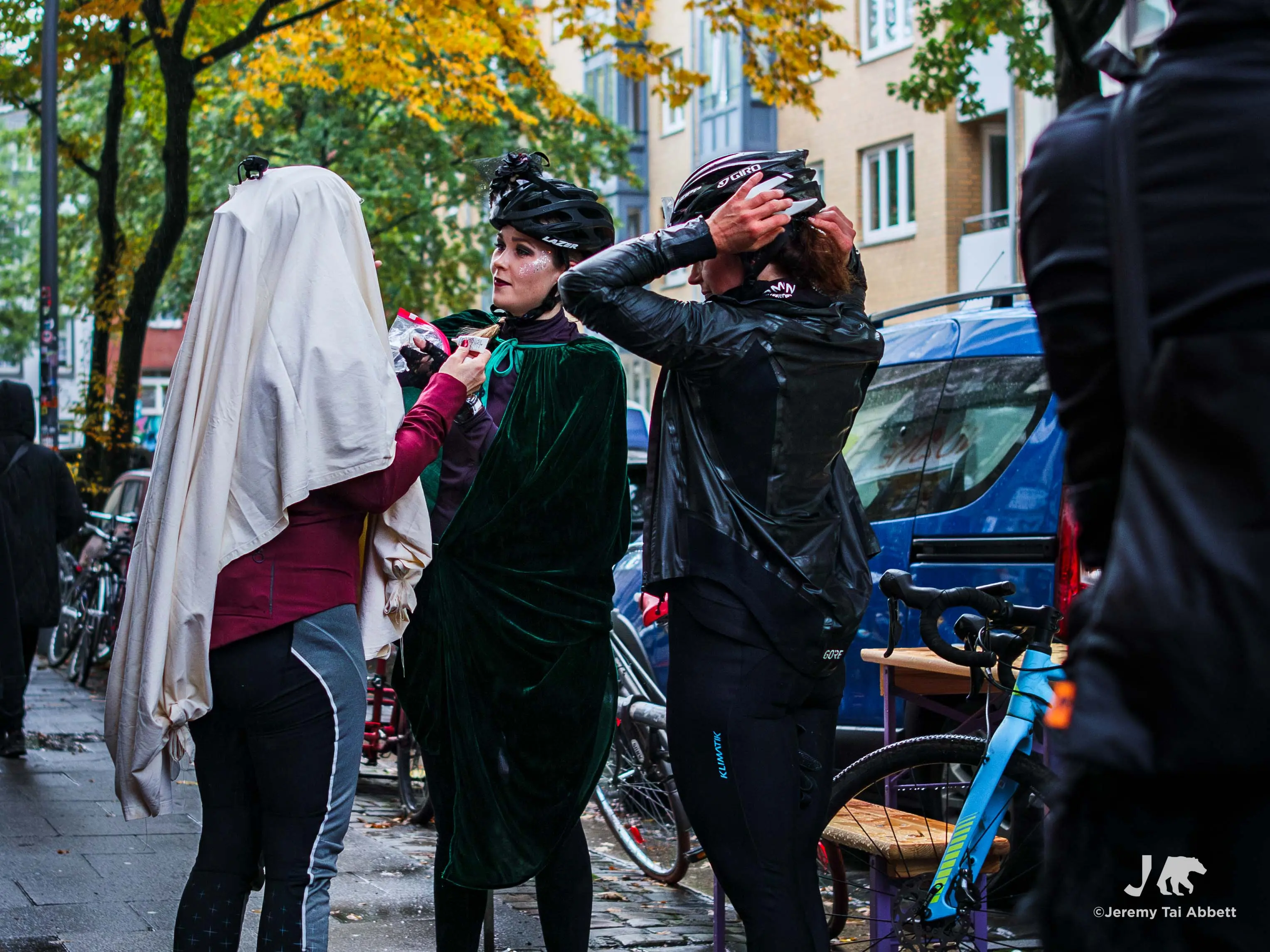 All morning and early afternoon it was raining cats and dogs. After checking the weather radar and communicating a shorter route on Strava, we held our breath and crossed our fingers in the hopes that the weather algorithms would be correct.
Between two and three o' clock the rain let up and we started to gather at the Kandie Shop dressed to the nines for the 2nd Annual Kandie Gang Halloween Ronde 🎃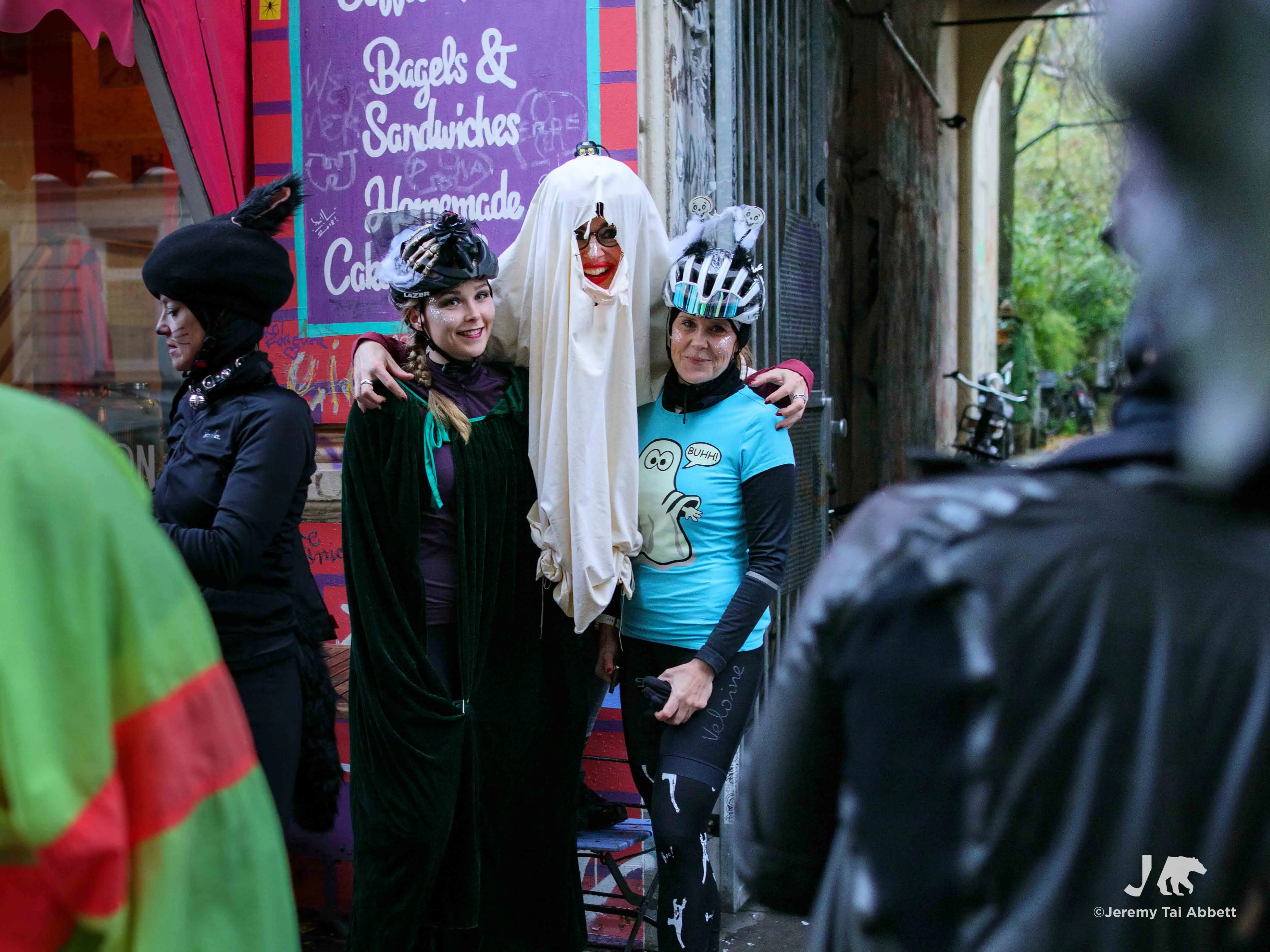 Kandie Gang Halloween Ronde 2023
---
All photographs appearing in the website are the exclusive property of Jeremy Tai Abbett (unless stated otherwise) and are protected under international copyright laws. It is not allowed to copy, print, reproduce, download, manipulate, project, use or store images in anyway without the permision of the artist or agent. For all general questions and inquiries about the work use the contact form.
---
| 📒 | Halloween Ronde 2023 |
| --- | --- |
| 🚲 | 32.39km with 91m elevation |
| 🌞 | Temp: 6-7.2°C / Precip: 0% @ 0 Inch/hr |
| 📍 | Komoot link: Halloween Ronde 2023 👻 |