Together with our friends FC St. Pauli Radsport and Max Örtzen we held our first cyclocross event just south of the Elbe in the Altes Land 🍎
Kathi first brought up the idea a couple of months ago as she had contact to Max whose family owns an apple orchard a stone's throw south of the Elbe. So, in mid-November (the 12th to be exact) Kathi, Paul, Tecx, and myself as well as a three other cyclocross enthusiasts from the FC St. Pauli Radsport went to see what was possible…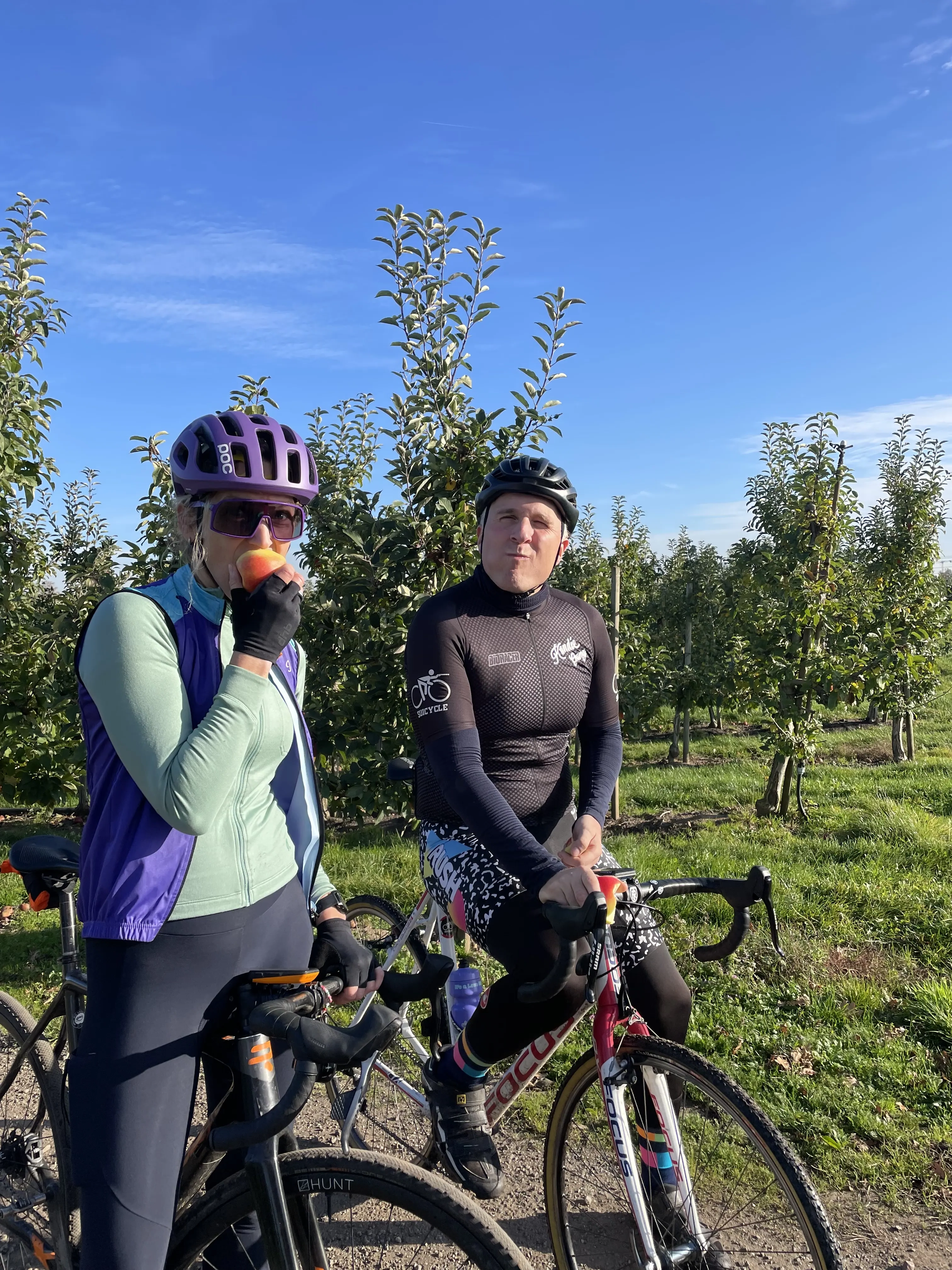 Which brings us to today's first edition of the Kandie Kross. It all came together rather quickly but all those that participated were in good spirits in spite of the 'cross weather that made its presence known.
A huge thank you Max and his family, FC St. Pauli Radsport as well as all those that supported us in making this happen 👏
Kandie Kross Alpha Edition
---
All photographs appearing in the website are the exclusive property of Jeremy Tai Abbett (unless stated otherwise) and are protected under international copyright laws. It is not allowed to copy, print, reproduce, download, manipulate, project, use or store images in anyway without the permision of the artist or agent. For all general questions and inquiries about the work use the contact form.
---
| Race Category | Name | Place |
| --- | --- | --- |
| Elstar | Lars K | 🥇 |
| | Karsten K | 🥈 |
| | Cord M | 🥉 |
| | Silke | |
| Race Category | Name | Place |
| --- | --- | --- |
| Jonagold | Jakob L | 🥇 |
| | Sebastian W | 🥈 |
| | Felix S | 🥉 |
| | Titus | |
| | Fabian L | |
| | Christian H | |
| | Bernd A | |
| | Christian K | |
| | Sebastina B | |
| | Katrin H | |
| | Christian L | |
| Race Category | Name | Place |
| --- | --- | --- |
| Braeburn | Paul | 🥇 |
| | Willi | 🥈 |
| Race Category | Name | Place |
| --- | --- | --- |
| Gala | Levke | 🥇 |