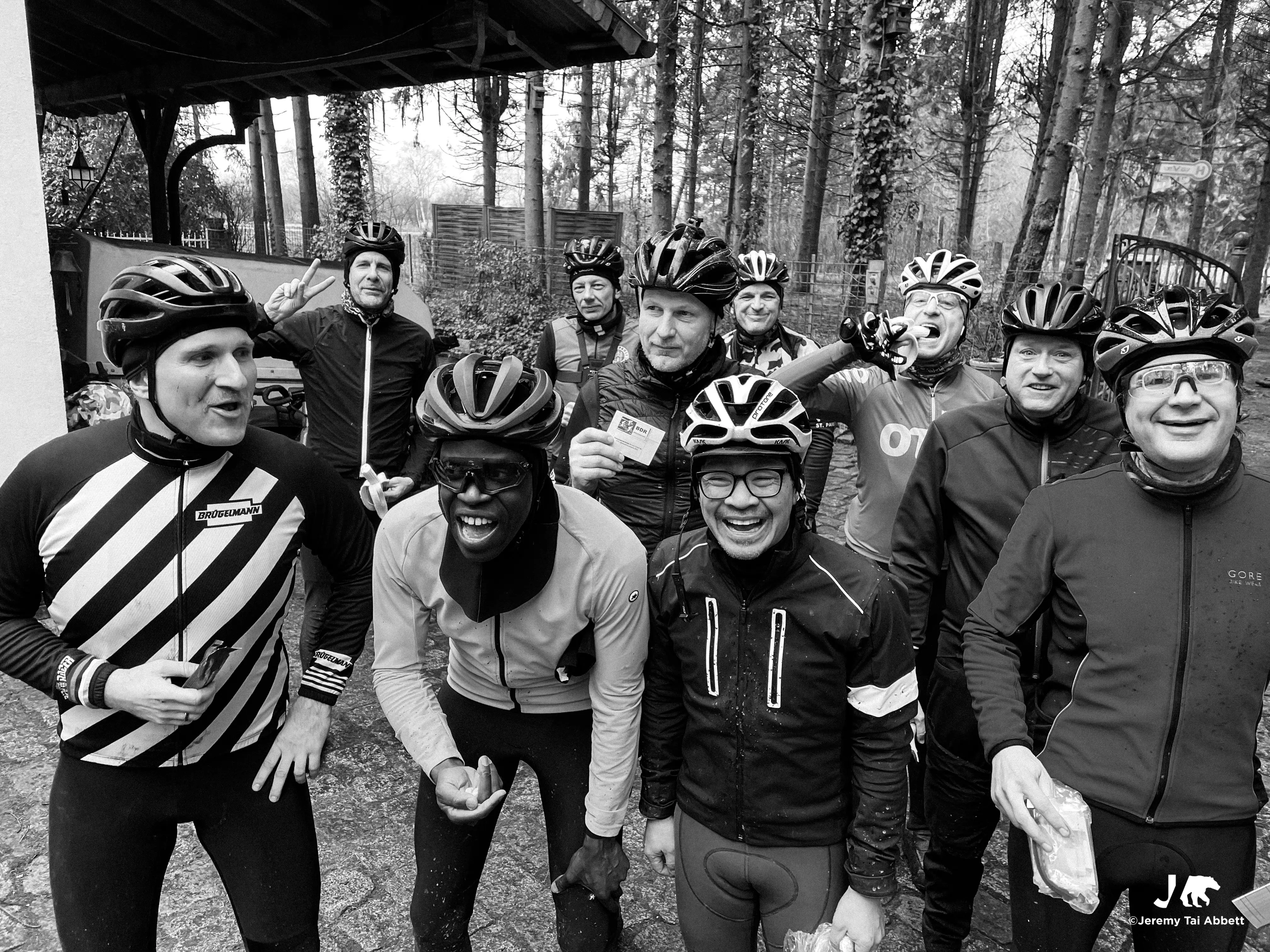 Not long after getting a Threema message from Paul asking if I'd like to join him and "some other dudes" in the Country-Tourenfahrt (CTF) organized by RG Wedel I checked out the website and promptly registered for the 92km gravel version.
Earlier that week, I had received my YETI Arc-X from Suicycle where I had them convert it from a single-speed into a SRAM 12 speed eTap, mullet build1. This would be my first century ride with the YETI (the first being the day before on the St. Pauli "Into the Wild" Volksdorf edition) and was chomping at the bit to try it out.
The morning of the event, I got an early start as biked 22km to Wedel along the Elbe to make the 8:30am start. A little under an hour later I was greeted by Paul, Adde and the rest of the crew as well waiting for the ride to get underway…
Highlights from the ride include: the feedstation at the ca. 40km marker consisting of lemon cake and other goodies, meeting new people and connecting with familiar faces.
Thanks Paul for the heads up and RG Wedel for making it happen!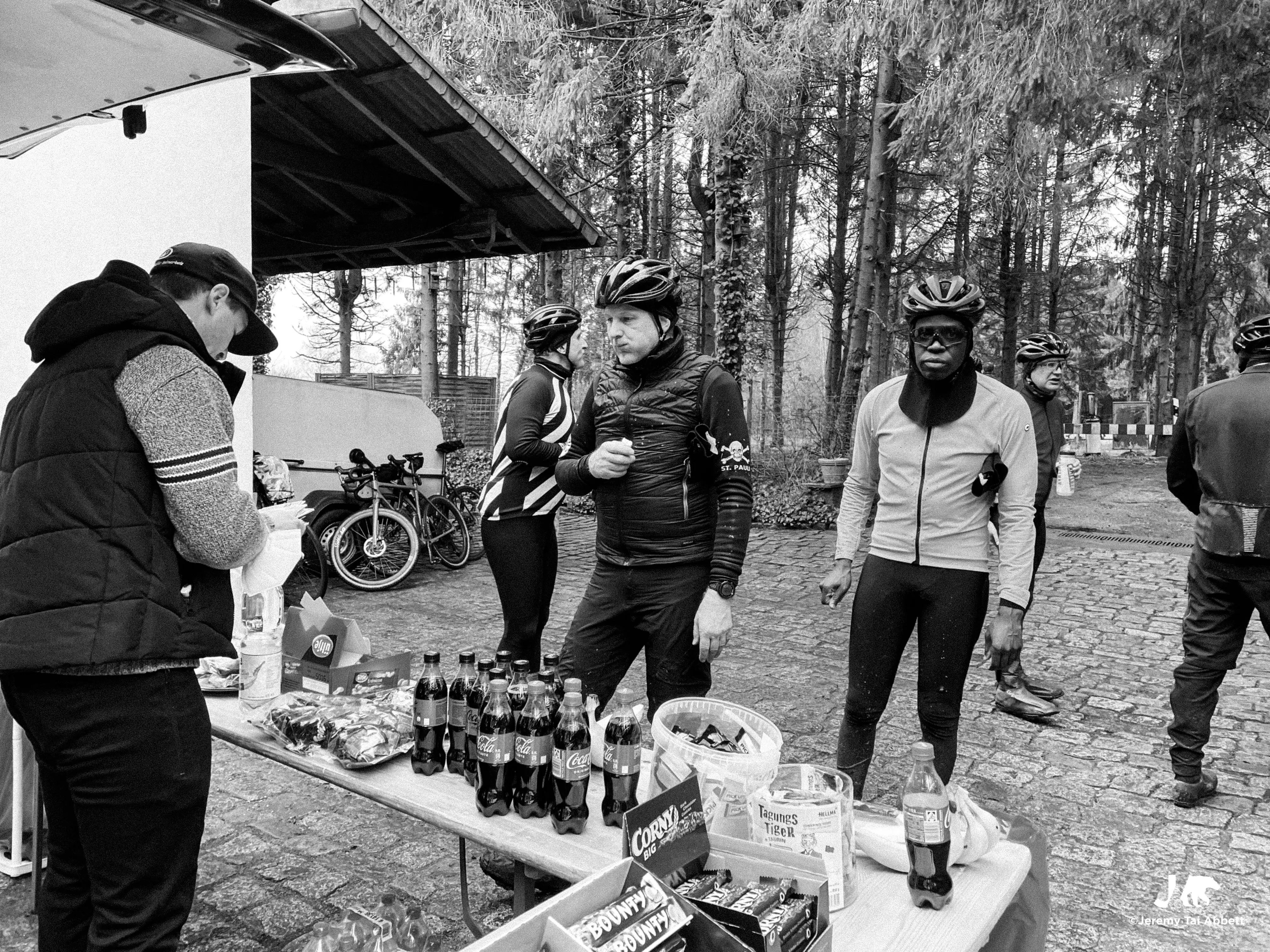 ---
Business in the front, party in the back. In other words, taking advantage of the cross-compatibility within SRAM's AXS wireless drivetrains, Mullet builds use road drop bar brake/shift levers to control mountain rear derailleurs, cassettes, and chains. ↩︎