tl;dr Yes, I recommend attending. Now check out some photos here.
Here's why…
The Orbit360 Gravity Bike Festival hearkens back to my formative years; summers spent outdoors at camp in rural Minnesota where activities were plenty and a sense of new transformed to the familiar over the course of a few days.
If you're looking for a shared experience with the bicycle as the main vehicle, some electro beats and a fun-loving community then you've come to the right place.
Thank God It's Friday (TGIF)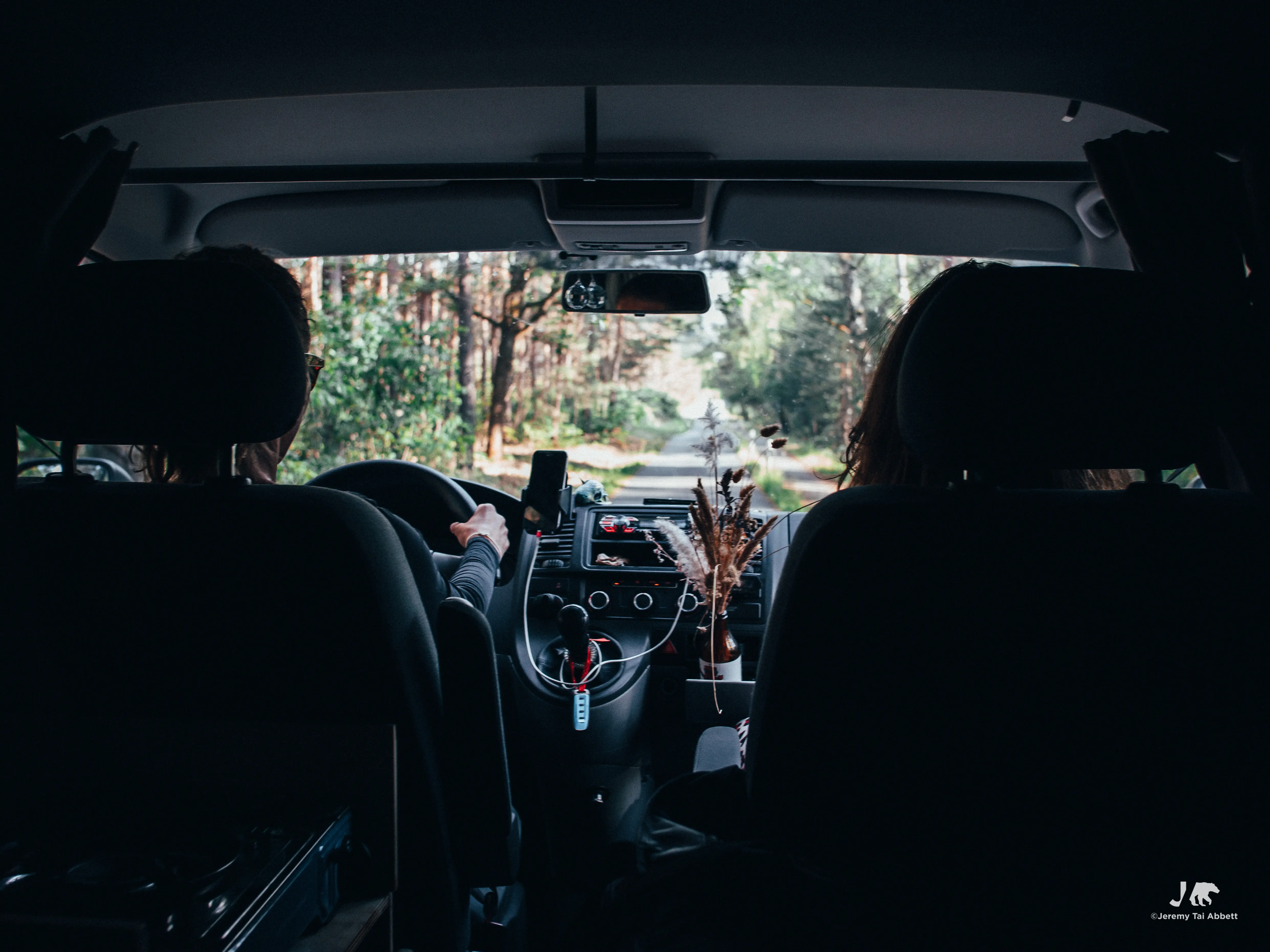 Sometime last year, Christina had returned from the 2021 Edition of the Gravity Bike Festival all aglow with excitement and joy. Needless to say, I was caught by her contagious enthusiasm and was all in when the registration for this year's edition opened up.
Which brings us to Friday and sitting in the back of Cindy's cherry red VW Bulle, with Christina riding shotgun, on the way east past Berlin to a small village in Brandenburg, Germany. In my hasty preparations (I didn't need to bring a sleeping bag) I forgot my on-bike nutrition for Saturday's race and all that other food that one needs for a long weekend.
Thankfully, Christina hooked me up with the bike nutrition and the Gravity Bike Festival had enough food for the whole weekend. Upon arrival, we registered and I went to check out the bungalow I was sharing with Philip while Cindy and Christina went to the campsite to set-up their lodging.
Race Day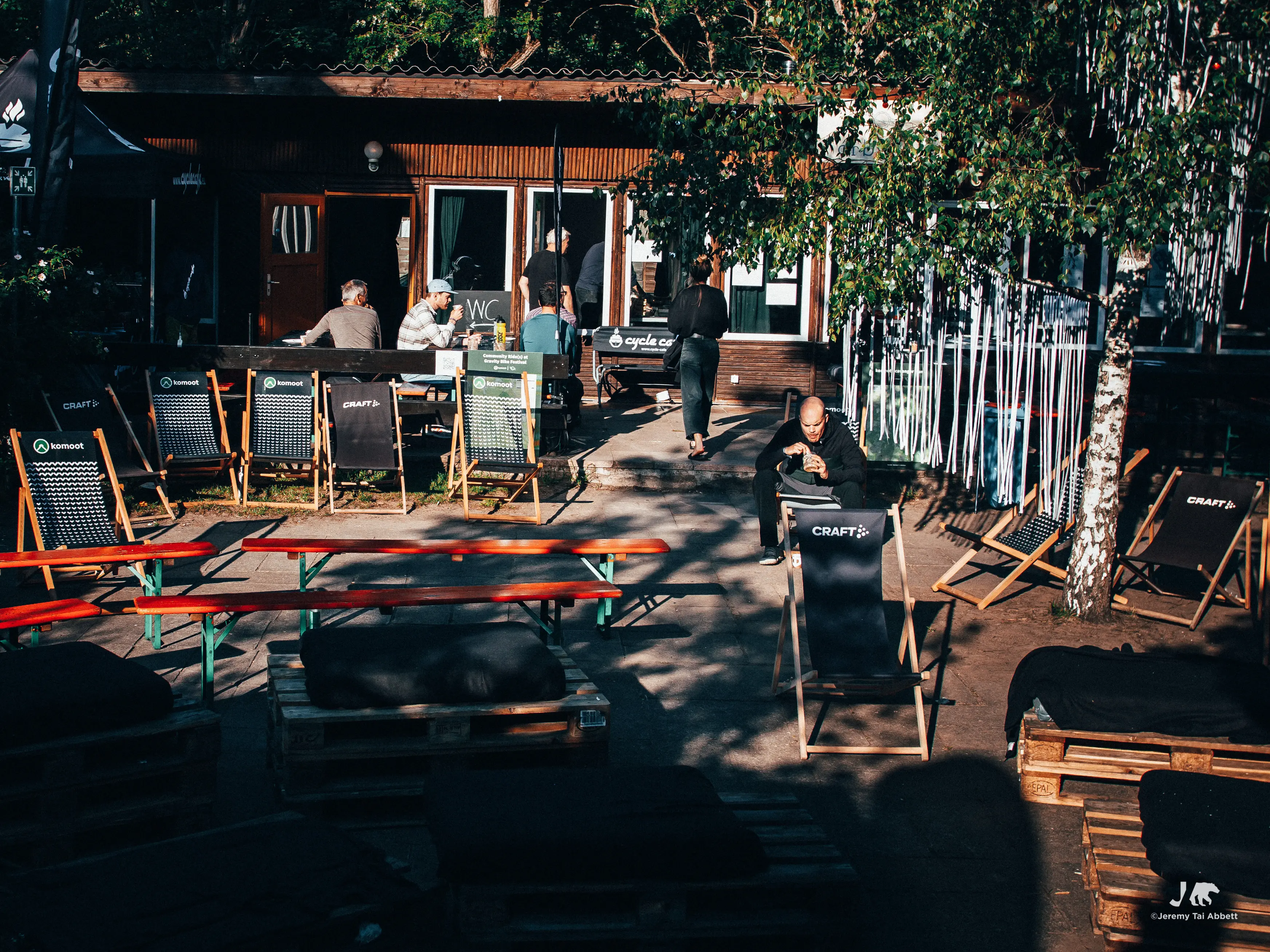 I typically wake-up around 5:30 - 6:00am and Saturday was no different. That said, with a 9:00am start for the 173km gravel race on the horizon I made sure to eat a solid breakfast, get my bike in order as well as my mind and body (luck favors the prepared).
Saturday's race was the only one in the Orbit360 Series that would have a mass start making for a few collective nerves as well as a strong shared experience aspect to it all. And like most gravel races, the peloton would thin out into a ragged line of riders, each finding their own group to ride with to the end.
There was a good amount of sand (I was used to it from cyclocross) and a long 8km section of loose gravel (it had me thinking twice about a future participation in Unbound Gravel). Everything else (cobblestones, single-track and a smooth pavement section or two) was nestled into the wilderness that East Germany offers.
The course was challenging but not enough to drain me of a solo 200m sprint to the line. In lieu of a crowd of 100s of people bearing witness to my last effort, there were two other finishers offering words of encouragement that came in just before me.
(Results to follow when released by Orbit360)
| 📒 | Orbit360 - Gravity Circuit |
| --- | --- |
| 🗓️ | June 4th, 2022 |
| 🚲 | 123.24km with 779m elevation |
| 🌞 | Light rain, 17°C, Feels like 16°C, Humidity 68%, Wind 10km/h from N |
| 📍 | Komoot link: Gravity Circuit 2022 |
Rest Day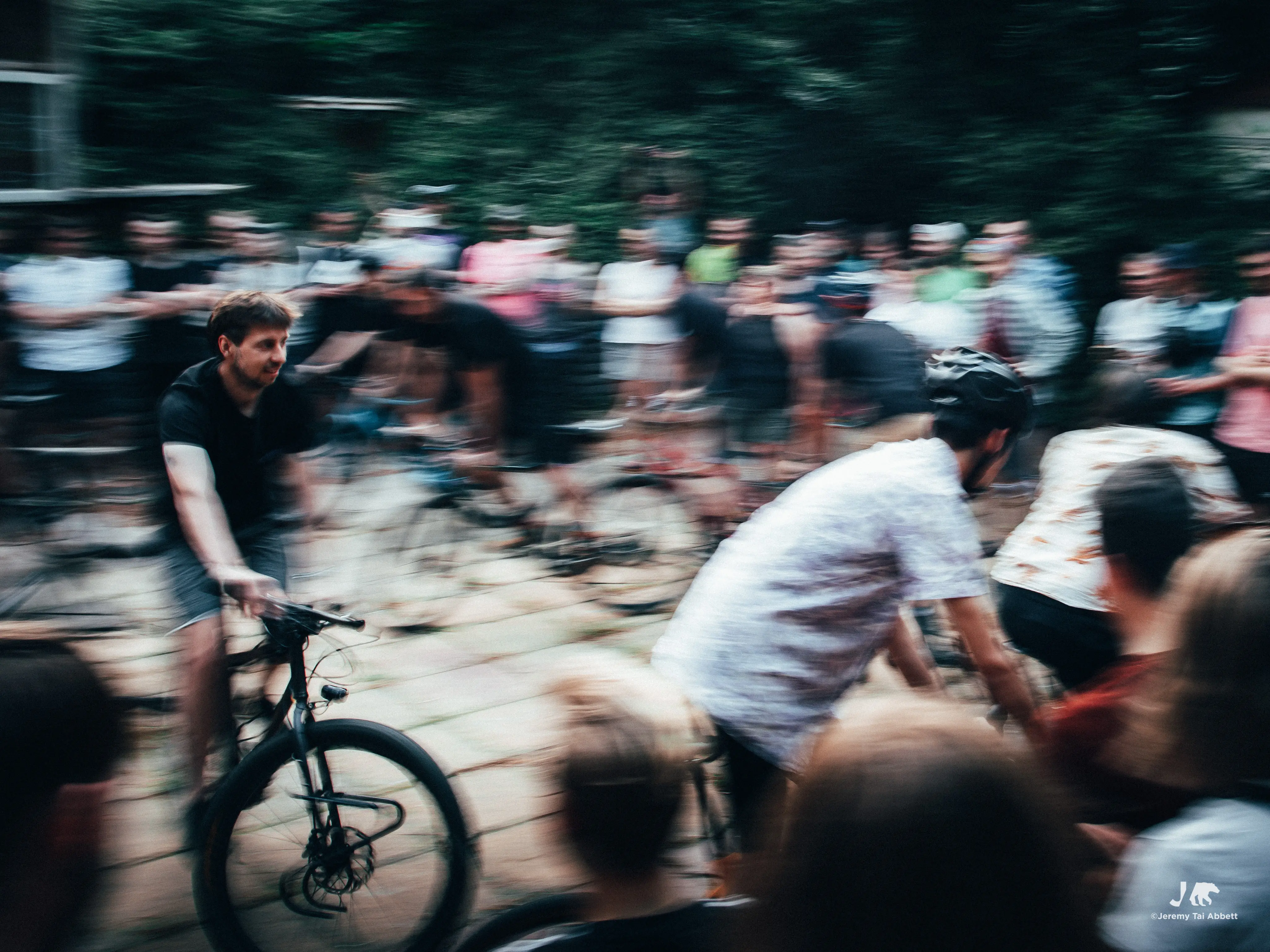 Sunday was reserved for the Scavenger Hunt in the morning and a game of Footdown in the evening. I created a video short on Instagram from the scavenvger hunt as I decided not to bring my DSLR while biking around the wilderness. Plus, Jacob joined us in the beginning negating the need for a second camera.
The evening activity of footdown1 was held in an arena adjacent to the camp ground, and I have to admit, quite magical when filled with all of the people that were there. Later on in the evening, we played a few rounds of Around the World at the ping pong table and then much later the music was turned up a notch or two…
Thank you Christina for the tip, Raphael for the patience and the rest of the northern Germany crew (Cindy, Malte, Philip, Elena, and Manuel) for being yourselves.
---
Orbit360 Gravity Bike Festival 2022
---
All photographs appearing in the website are the exclusive property of Jeremy Tai Abbett (unless stated otherwise) and are protected under international copyright laws. It is not allowed to copy, print, reproduce, download, manipulate, project, use or store images in anyway without the permision of the artist or agent. For all general questions and inquiries about the work use the contact form.
---
Gravity Festival 2022 Aftermovie
---
Footdown is a group bicycle game where the objective is to avoid put your foot on the ground. Participants cycle around until there is only one person who has not put his or her foot down on the floor, whether it be the full foot, or just a toe. ↩︎