Cyclocross is finally1 here.
Here being Minnesota where I've been for the past six weeks or so for the summer. With cyclocross season just around the corner in Germany, I was stoked to be able give my legs a warm start into the coming race season by entering the first of six Tuesday Night CX races held around the suburbs of Minneapolis.
An 18:00 start with temperatures at 26°C (80°F) and humidity of 46% 🥵 was in complete contrast to what I'm used to cyclocross racing in Europe. Thank goodness the course was extremely forgiving as it snaked along 1.8km (1.11miles) of the grass-covered rolling hill of Aquila Park. There were no necessary dismounts (sand or barriers) which made for a fast and furious, blood-pumping forty-five minute race in the Intermediate/Masters/Women category I entered.
It's not the result I was hoping for…but the inviting, community vibe more than made up for placing 18th. This being my third race in Minnesota this summer (the first being a criterium and the second being the bandit cross) it's enlightening to experience the different layers of the Minnesota cycling culture.
Needless to say, Minnesota cycling is alive and well.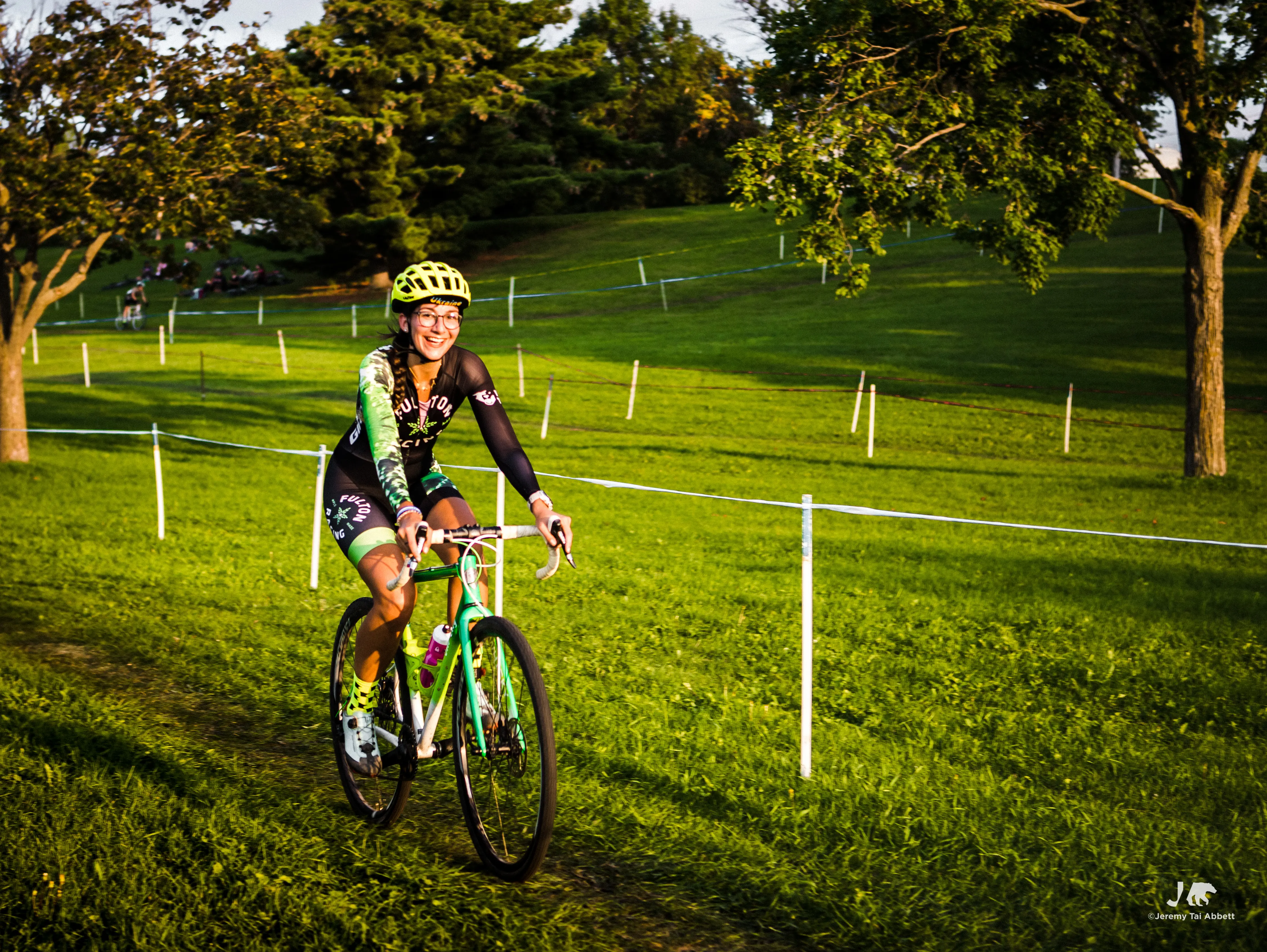 ---
Tuesday Night CX
---
All photographs appearing in the website are the exclusive property of Jeremy Tai Abbett (unless stated otherwise) and are protected under international copyright laws. It is not allowed to copy, print, reproduce, download, manipulate, project, use or store images in anyway without the permision of the artist or agent. For all general questions and inquiries about the work use the contact form.
---
¬
| #01 Tuesday Night CX | Endurance Promotions |
| --- | --- |
| 18th of 64 | Full Results |
| Distance 18.24km | Moving Time 52.06 |
PS More photos via Cam Evjen can be found on his flickr account.