TL;DR Mallorca is a biker's paradise 🍊.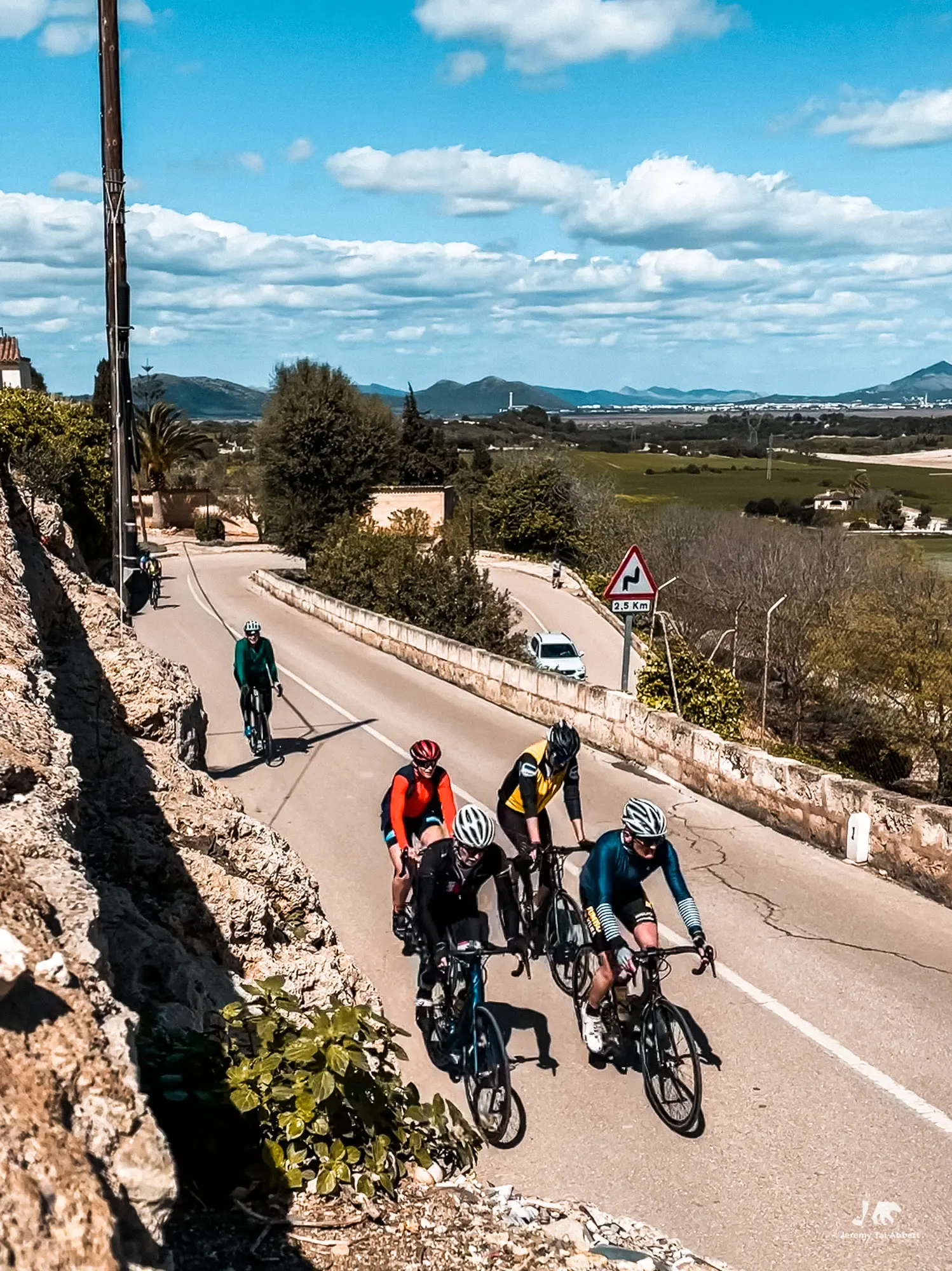 Day 01
I woke up promptly at 3:45am, fifteen minutes before the alarm on my iPhone was set to wake-me up, knowing that Hamburg's airport might be a little slower getting people through security than usual due to the ongoing COVID situation effecting us all. After getting a car share, driving to the airport and checking-in I was well into my very first trip to Mallorca…
The trip had been planned for a while, but I was orginally not part of the group as I had been planning to go heli-snowboarding in Alaska. Russia's attack on Ukraine put that trip on hold as a didn't want to be so far away from my family in case something was to happen in Germany…one never knows with Putin. So, it was in good fortune that a place opened up for a bike trip to Mallorca under leadership of Uwe who I had rode with last year on the 350km Maasholm day tour.
I had never been 🍒 to Mallorca but had heard that it's quite popular for Germans to visit due to it being in close proximity to Germany as well as a climate and geography that caters to cyclists. After having watched a documentary on the origins of Rapha in which the founder, Simon Mottram, gives praise to the Spanish island I was curious to experience it for myself.
| 📒 | Mallorca Shake out |
| --- | --- |
| 🗓️ | April 2nd, 2022 |
| 🚲 | 58.2km with 566m elevation |
| 🌞 | Clear sky, 13°C, Feels like 11°C, Humidity 42%, Wind 22km/h from NW |
| 📍 | Komoot link: Malle 58 - 540 - Petra - short |
Day 02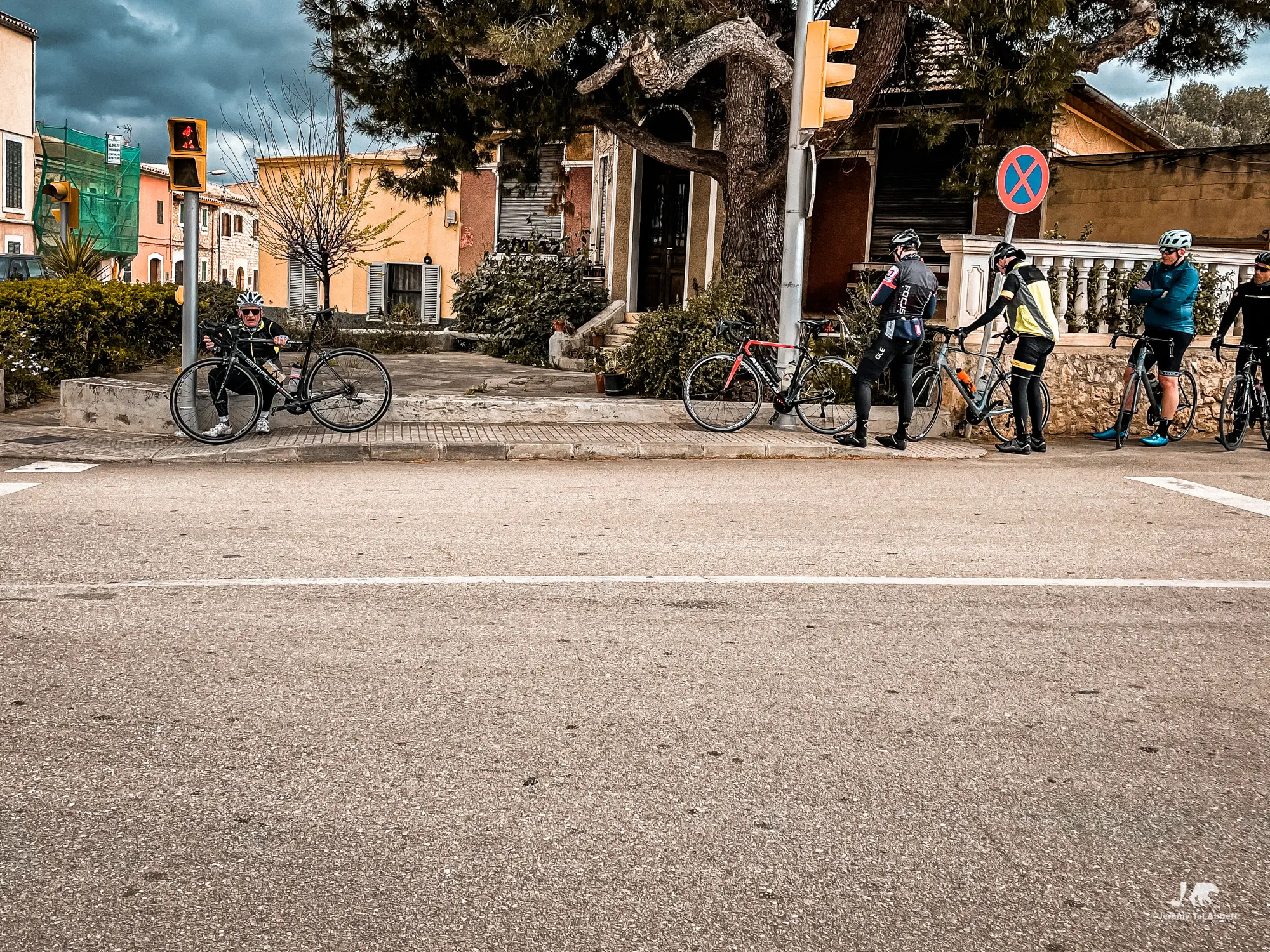 This morning Mallorca threw us early spring sun rays framed by a warm blue sky. It wasn't until around 11:30 when the signs of things to come made themselves known; cold rain drops that turned into kernel-sized hail. This eventually stopped but left the sky a mass of ever-darkening clouds.
Shortly before our lunch break in Selva, the skies opened up sending a deluge of water upon us. We ended up staying at a restaurant ordering cafè con leche to warm the body followed by grilled sandwiches and locally baked chocolate and almond cake.
It was still raining out so we stayed a bit longer to watch MvdP move to the front of the pack in the Tour of Flanders with nearly 50km to go. By the time we left, the rain had given pause lending us the perfect opportunity to head back home…a cold and wet affair.
| 📒 | Moody Mallorca Sunday Ride |
| --- | --- |
| 🗓️ | April 3rd, 2022 |
| 🚲 | 99.74km with 813m elevation |
| 🌦️ | Overcast clouds, 10°C, Feels like 9°C, Humidity 64%, Wind 22km/h from ESE |
| 📍 | Komoot link: Malle 114 - 800 |
Day 03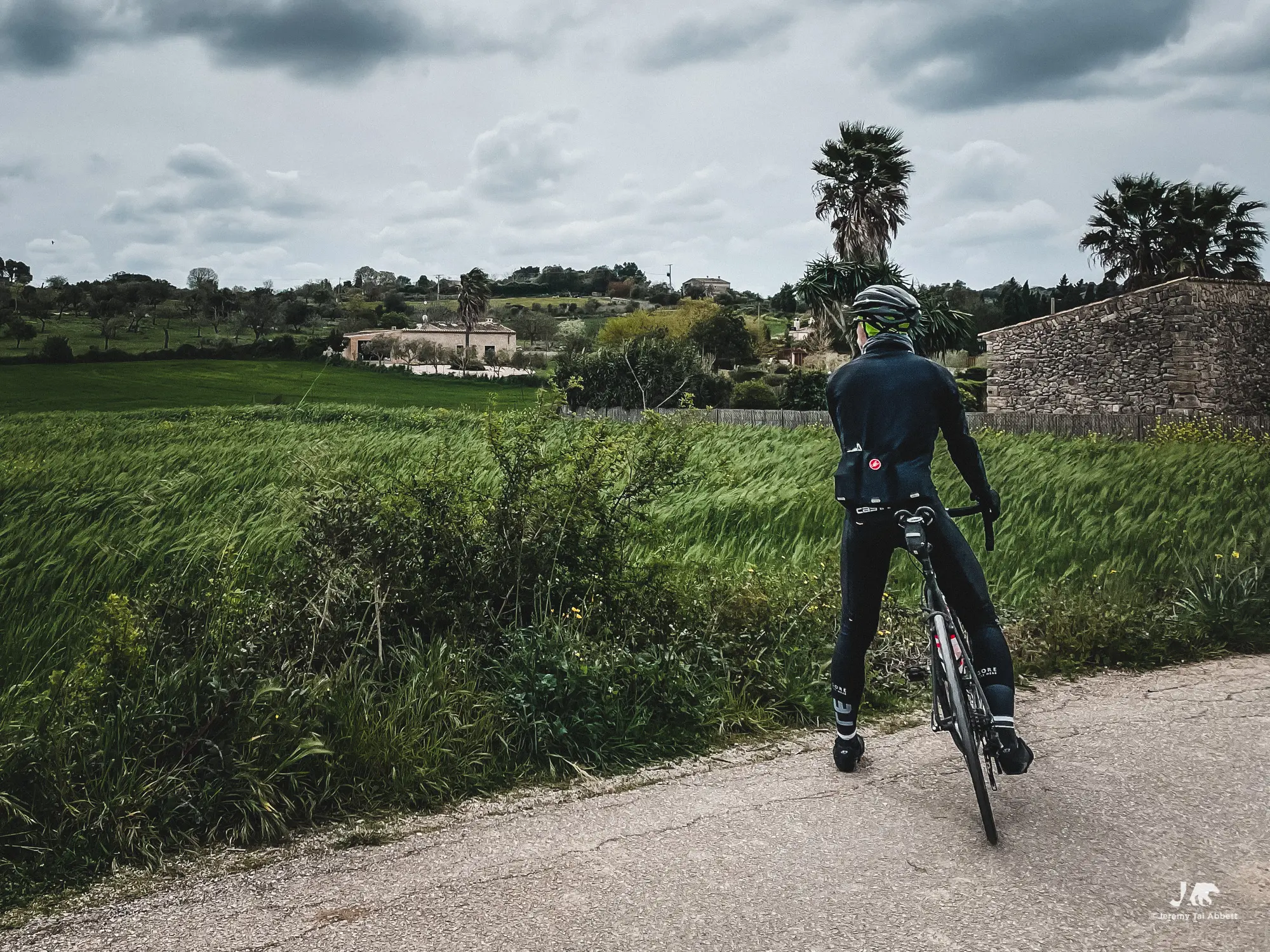 Today, after we rode for 40km or so, we broke up into two groups; one that would ride a nice little climb and one that would ride a relatively flat route to Palma. I chose the climbing group as I was looking to get some vertical kilometers while visiting Mallorca.
The 540m climb up Puig de Randa didn't dissapoint as there was also a good amount of wind to deal with while navigating the twists and turns of the climb. We descended down into a 37km/h headwind making it feel as the descent was nearly as difficult as the ascent.
| 📒 | 100km x 1333m Mallorca |
| --- | --- |
| 🗓️ | April 4th, 2022 |
| 🚲 | 100.59km with 1,333m elevation |
| ☁️ | Overcast clouds, 10°C, Feels like 9°C, Humidity 63%, Wind 37km/h from NE |
| 📍 | Komoot link: Malle - Randa - 96km 1060hm |
Day 04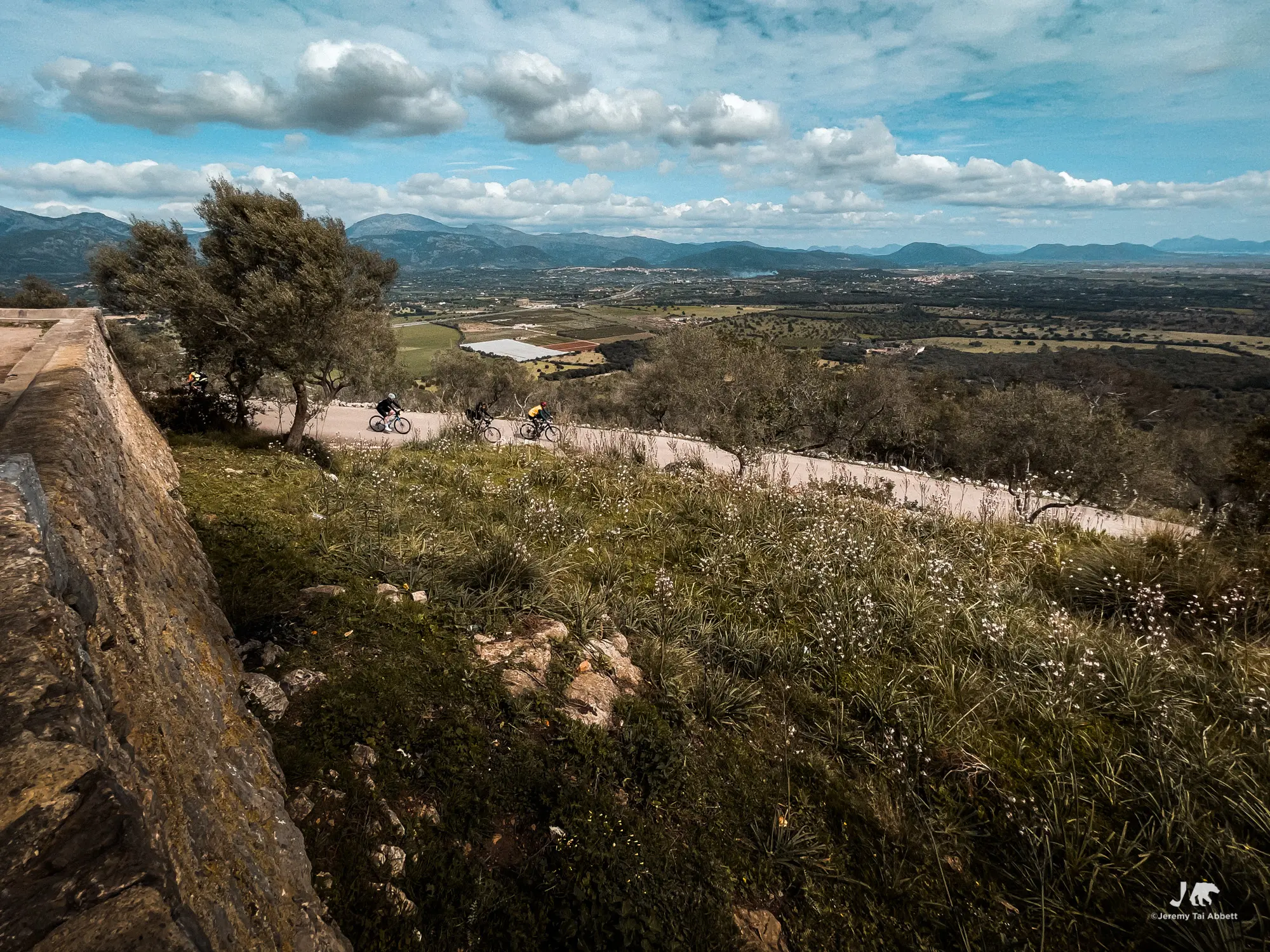 This morning we met up with some of the ladies from Gruppetto Hamburg and headed out for a 90km loop that included another climb (yippee!) up Puig de Inca as well as a good amount of winding country roads. The wind was doing its best to blow us around the countryside but the sun was also out warming the pale Northern Germany skin.
A highlite for me was a quick descent into the Cala Sant Vicenç which is nestled in a small valley along the Mallorca's northwest coast. It was the striking blue water crashing along the jagged coastline, as well as the smell of salty ocean air, that did it for me.
Day 05
Day five was a rest day…but I went for a solo ride anyway.
| 📒 | **Mallorca Rain, Climbs, Sand - Solo ** |
| --- | --- |
| 🗓️ | April 6th, 2022 |
| 🚲 | 82.63km with 832m elevation |
| 🌧️ | Overcast clouds, 11°C, Feels like 10°C, Humidity 88%, Wind 13km/h from NNW |
| 📍 | Komoot link: Malle 82 - 800 - Kloster - Solo |
Day 06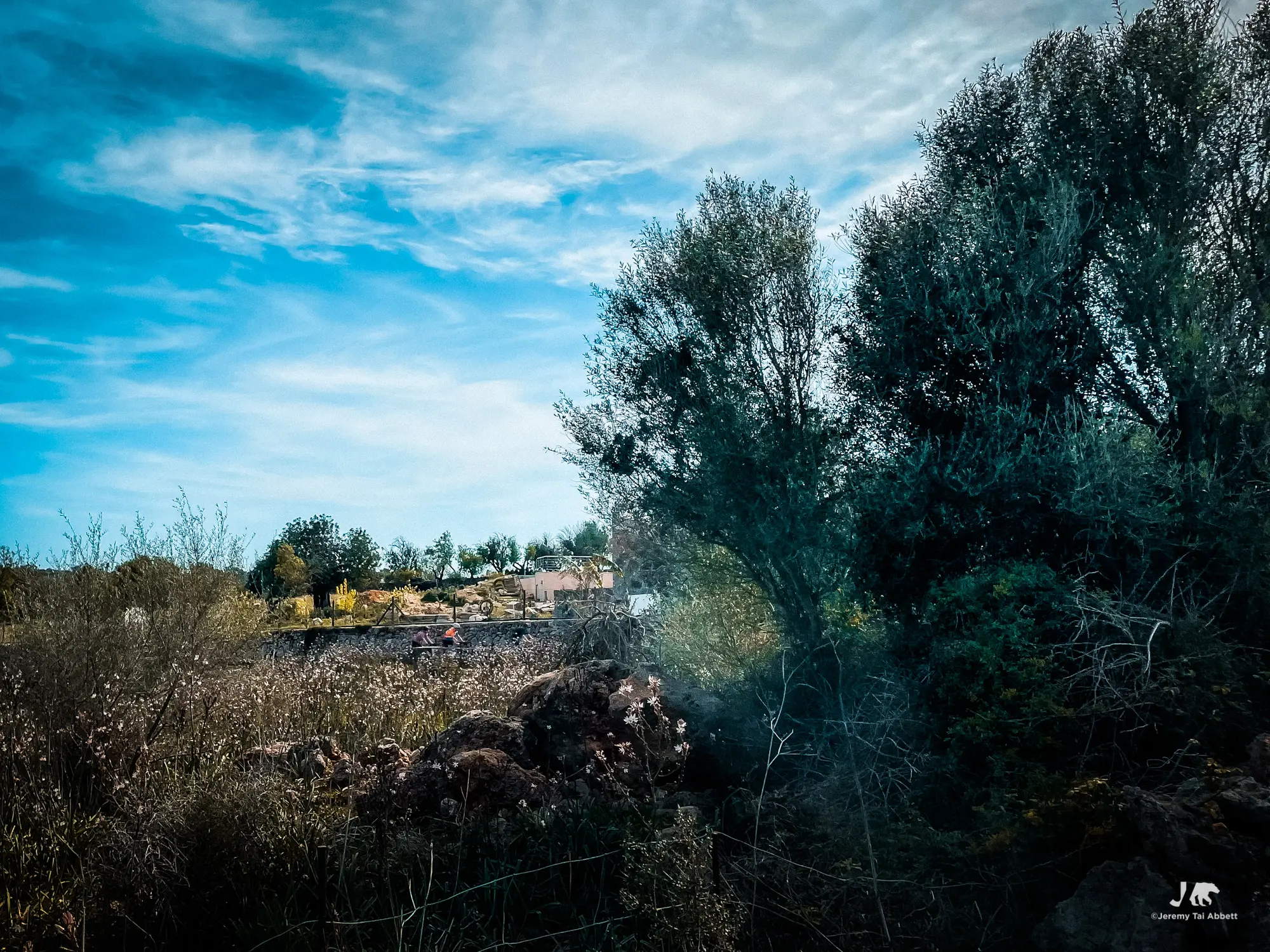 The sixth day was for climbing. And climb we did with a total of 1,956m (6417 feet) which is a quite a good amount considering I live in quite possibly the flattest city in Germany. I can't remember when I last did a nearly hour of just climbing…perhaps when I live in Vail, Colorado and we used to climb the mountain after work.
Lunch was taken in a village restaurant along the top of the climb, 74km into the ride, in the village of Deia. Later on, after the second climb and with nearly 16km to go, I realised I hadn't eaten enough as I was feeling a bonk coming on and had to borrow a granola bar from Birte to make back to the hotel.
On the last descent, one of our riders went down and broke his collarbone and three ribs (ouch!). Forutnately, Uwe was able to get some help and have him picked up at the next village. While we all waited for him to get pick-up, Manny told me that 3-4 people die each year while overdoing it on the descents in Mallorca.
Day 07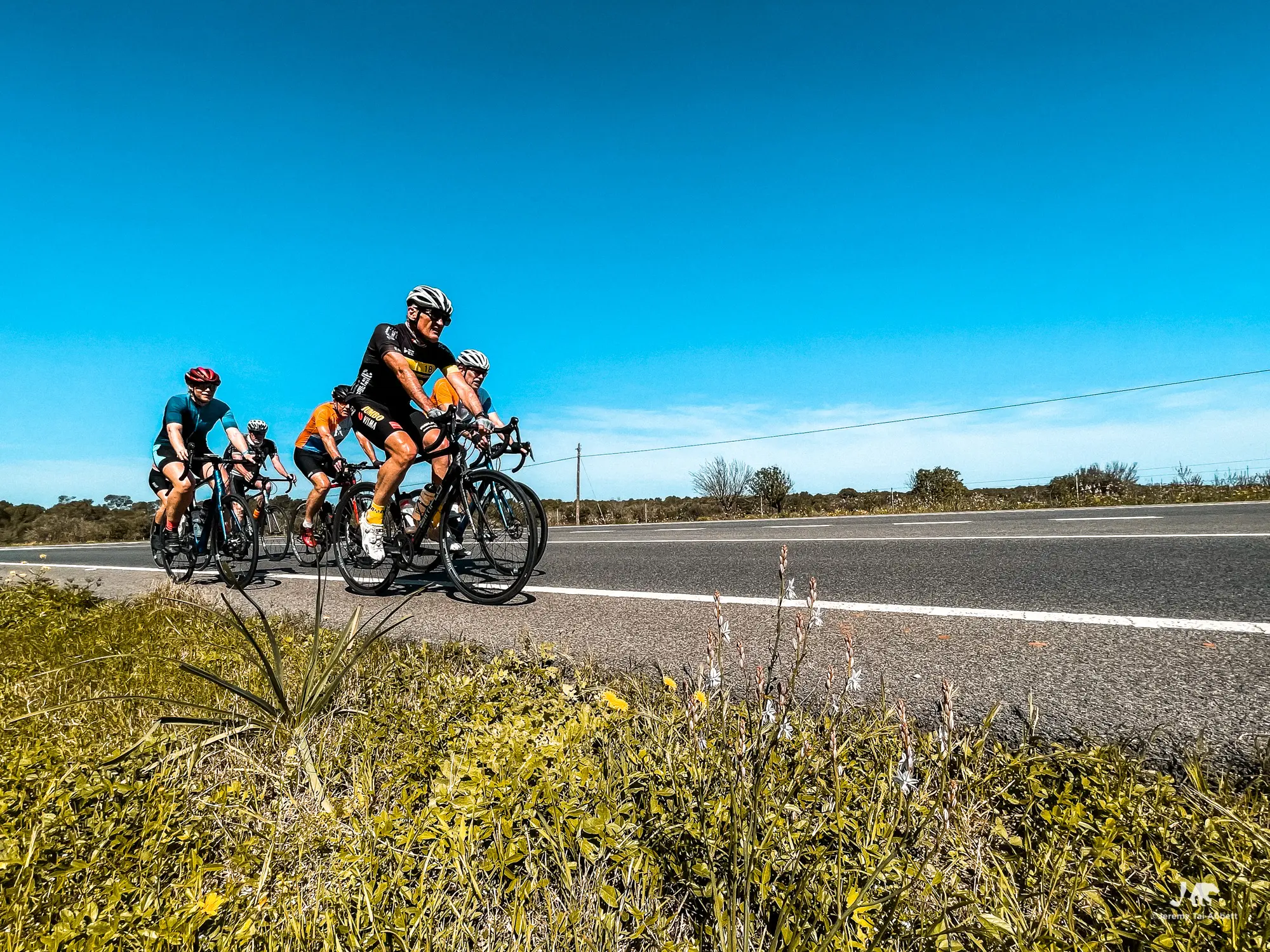 After yesterday's epic ride, the goal today was to take it a bit easy with two off-the-bike breaks planned. The wind as still blowing, so there was no escaping that…as well as the climbs. While not as epic in comparison to yesterday's ride, we still rode a warm and windy affair that included 1,127 vertical meters of climbing with a total distance of 112.91km.
| 📒 | Mallorca - Mellow Roll Out |
| --- | --- |
| 🗓️ | April 8th, 2022 |
| 🚲 | 112.91km with 1,127m elevation |
| 🌞 | Few clouds, 22°C, Feels like 22°C, Humidity 49%, Wind 8km/h from WNW |
| 📍 | Komoot link: Malle 120-1200 - Sant Salvador |
Day 08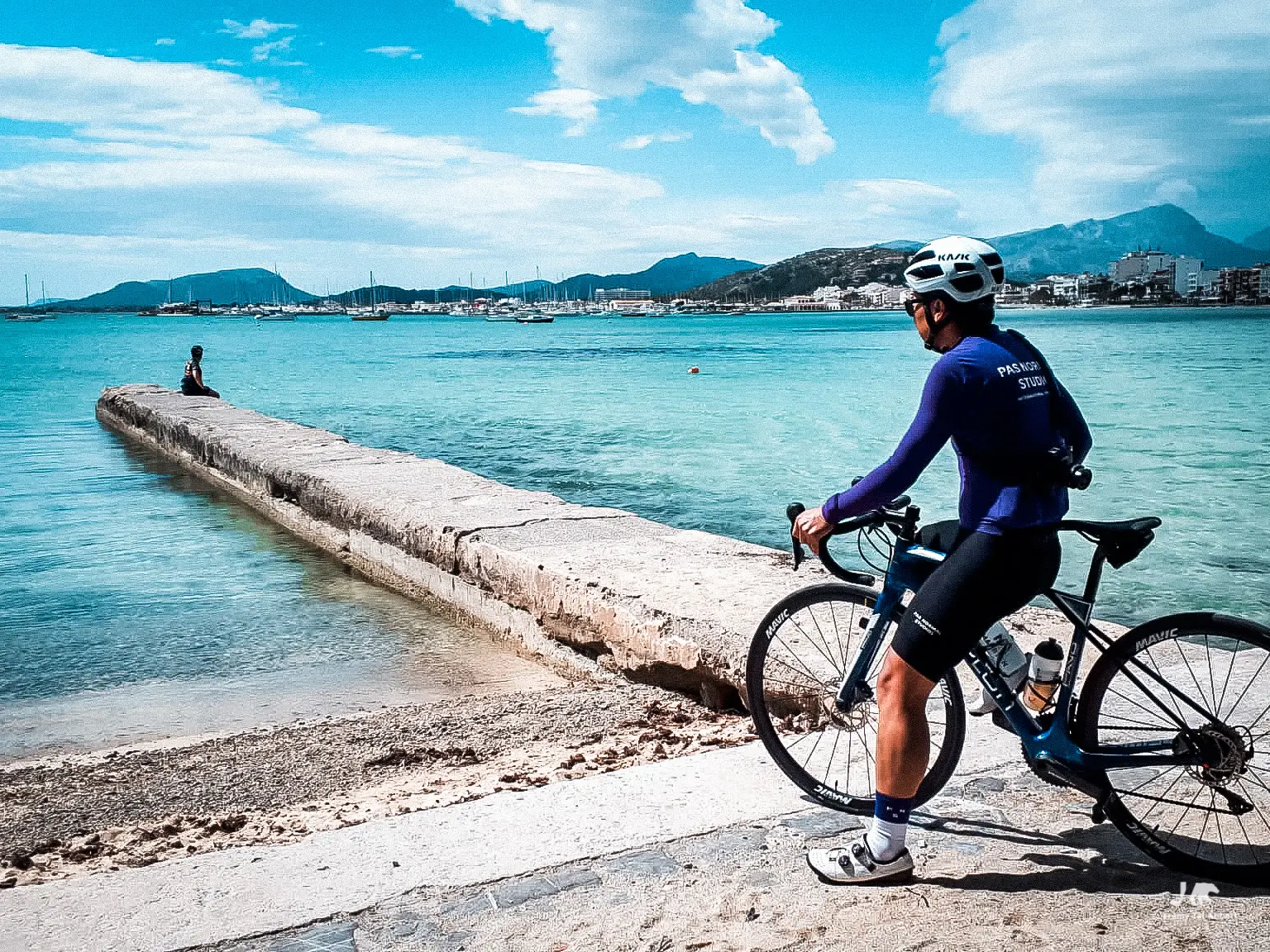 Our last ride day came sooner than expected after spending the last eight days exploring 745.3 km (463.1 miles) of Spanish pavement and 7.681m (25,200 ft) of vertical elevation. This being my first time on the island, I hope it's definitely not my last.
| 📒 | Last day…sightseeing tour |
| --- | --- |
| 🗓️ | April 9th, 2022 |
| 🚲 | 55km with 441m elevation |
| ⛅ | Broken clouds, 19°C, Feels like 18°C, Humidity 42%, Wind 22km/h from NW |
| 📍 | Komoot link: Malle - 60 - 450 - Formentor |
---
---
---
All photographs appearing in the website are the exclusive property of Jeremy Tai Abbett (unless stated otherwise) and are protected under international copyright laws. It is not allowed to copy, print, reproduce, download, manipulate, project, use or store images in anyway without the permision of the artist or agent. For all general questions and inquiries about the work use the contact form.
---
---
My Bike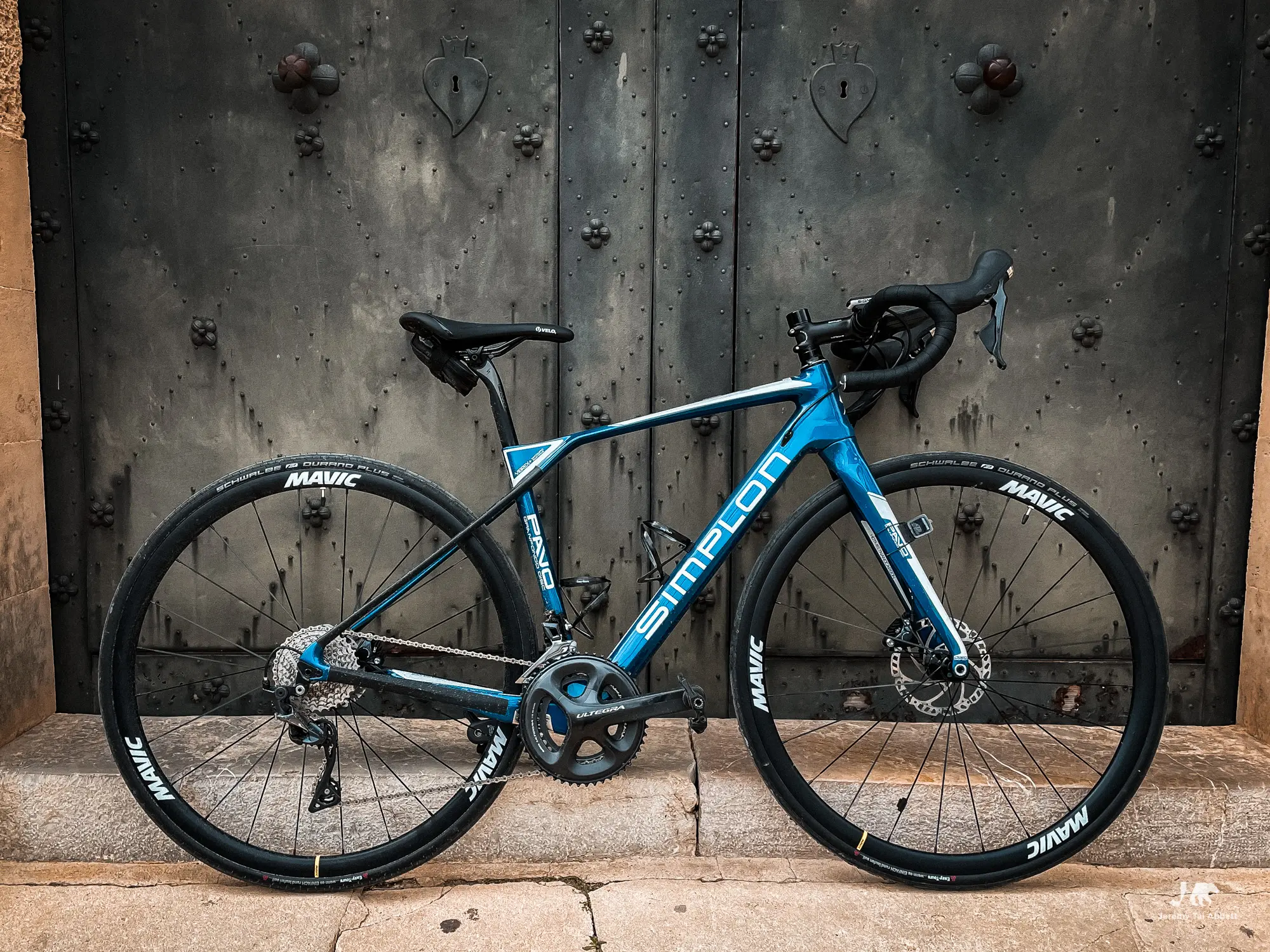 This is the bike I had for my first time in Mallorca. I rented it through Easy-Tours and was quite happy with the set-up. The only thing I would have changed would have been a 10cm longer stem and a bit more supple tires.
Thank you Uwe, Lothar, Manny, Jürgen, Birte, Jessica, Phillip, Dirk, Claas, Arne, and Ole (for putting up with me as my roommate :D).
Also, thank you Insea, Hannah and Kathrin for joining us on day four.