Today was the 5th leg of the Stevens Cyclocross Cup. The course was a change-up from the last two years with more single-track and just as much sand. All in all the new single-track and punchy inclines brought a new perspective to the race.
With a proper Indian Summer in late October 🎃, it was the kind of day that brought out more people with my age category (50+) being having the most with 45 registered to race. I had a good start and was top five in the first lap but slowly dropped back and ended up in 9th.
Today's race also coincided with my birthday 🥳.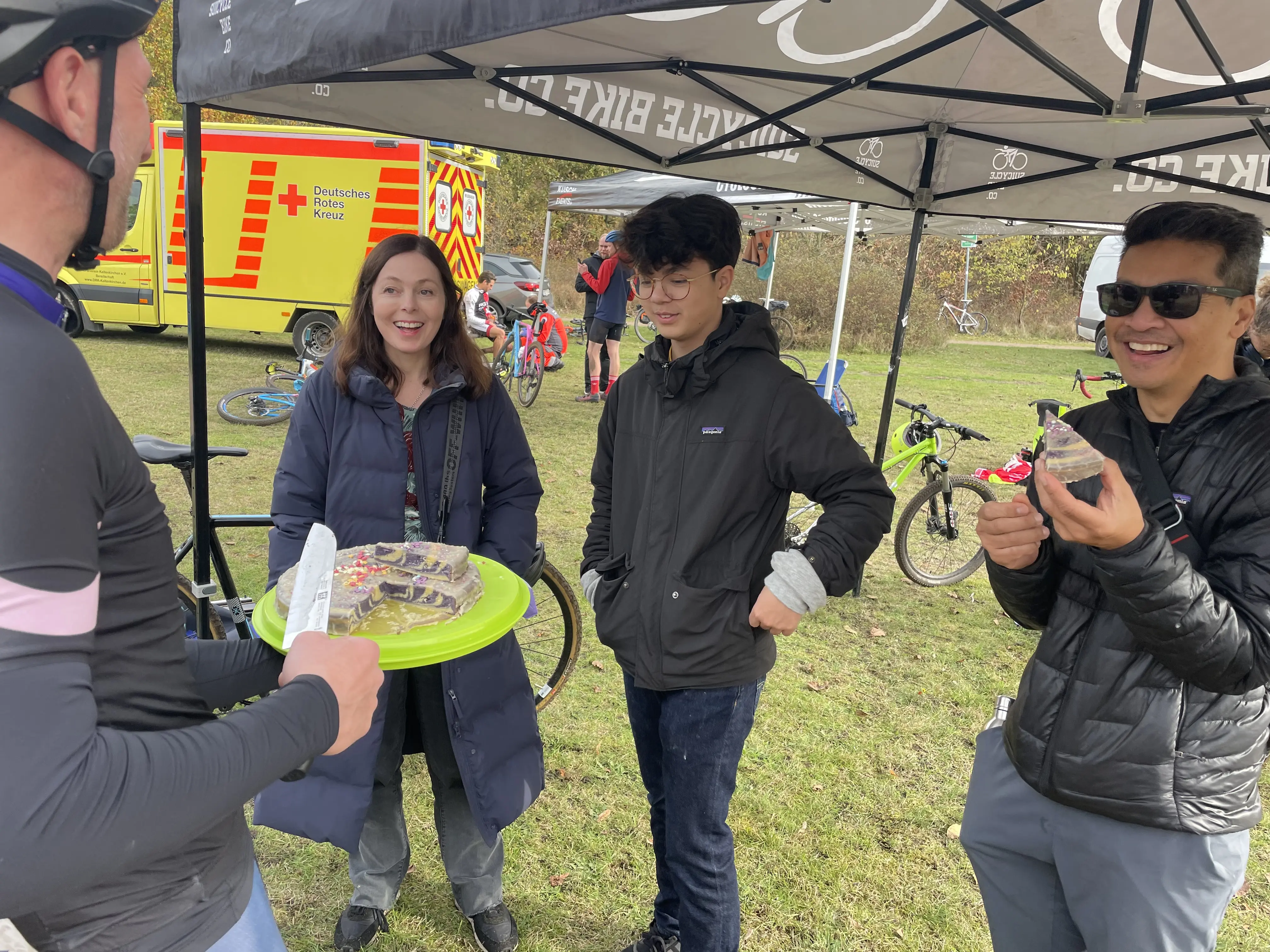 One of my gifts was having Franziska and Niilo watch me race as they hadn't seen me race up until today. Sebastian also made a homemade CX marble cake in the Kandie Gang colors which was the perfect end to a beautiful day 🎂.
Kaltenkirchen - Stevens Cyclocross Cup #5
---
All photographs appearing in the website are the exclusive property of Jeremy Tai Abbett (unless stated otherwise) and are protected under international copyright laws. It is not allowed to copy, print, reproduce, download, manipulate, project, use or store images in anyway without the permision of the artist or agent. For all general questions and inquiries about the work use the contact form.
---
Sidenote: I used my Garmin watch but forgot my heartrate monitor making for some not quite believable efforts.
---