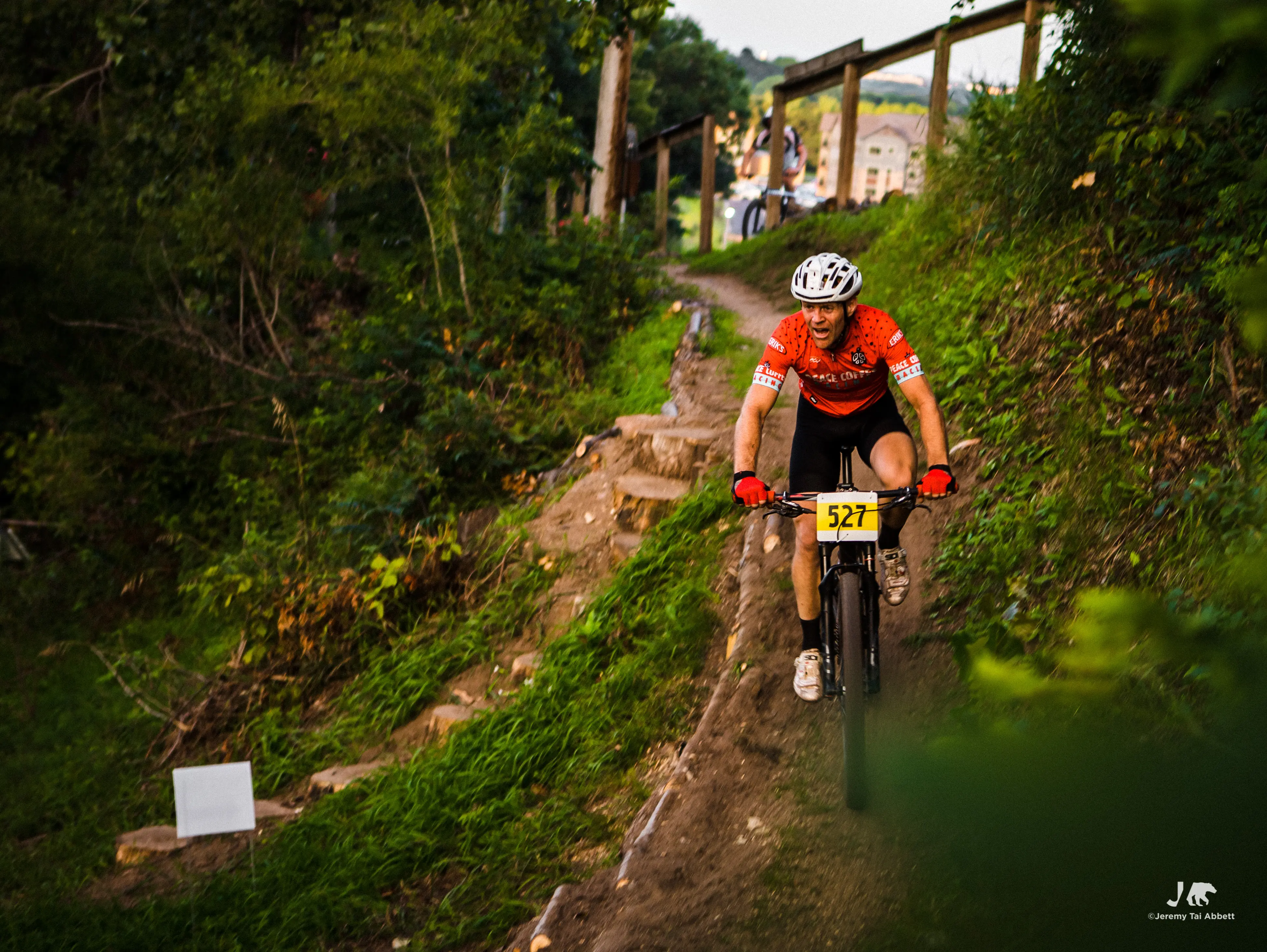 Tonight I made it out to Buck Hill for the last Freewheel Thursday Night Mountain Bike Series 2022. It's been many, many years since I last lined-up for a mountain bike race in Minnesota and at Buck Hill. That said, it sure was fun to get the heart pumping with seventy-eight other riders as we made our way up the frontside of the hill and descended down the backside of the tight and sandy single track.
As I don't have a mountain bike in Minnesota, I had the good fortune of borrowing a bike that I rode for the first time earlier in the day mounted with my Favero Assimoma pedals and my full carbon soled Bont Vapor S road shoes. My choice in pedals and shoes would ultimately cost me a good start (I got taken down and went over the bars trying to clip in 🤪) and later, drop me down four places as I lost my front wheel in a sandy corner and laid the bike down (clipping out took too long as well as clipping back in). That said, I ended up placing 14th among Minnesota's cycling youth (the race field consisted of what felt like 90% 13-16 y.o.'s) along with a handful of adults.
Thanks Jason and Jenny for lending me your bike!
¬
---
Gen X